Our Home After
Febuary 2004, we moved into our new home,
In 2004, we decided to get a new home and a bigger home put on our 20 acres. It took a few months of living in a travel trailer with 3 golden retrievers at that time and Ron & my self. It was a tight squeeze living in it but oh so worth it.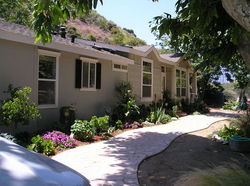 After we put in the walkway. We moved into the house on Feb 9th 2004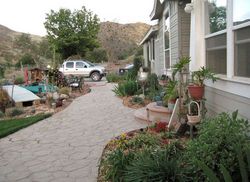 2010 without the trees in front & with the pond now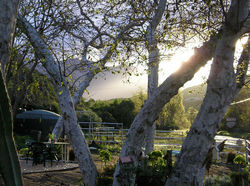 Looking through the tree's in front. (no longer there as of 2008)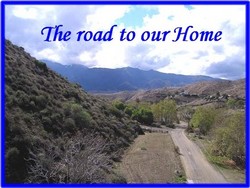 Our road very much traveled. A dirt road and bumpy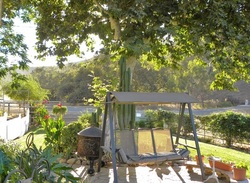 If you walk out the front door, this front patio is to the left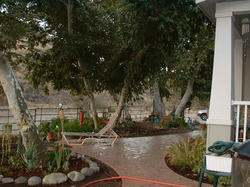 Walkway wrapping around to side porch.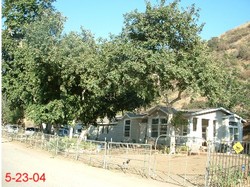 Time to get rid of the tree's in front. It was to shaded by these trees in the front and it is a hassle to keep up plus owls are living in them, and hawks. You can't see the house real good and too shady in the afternoon time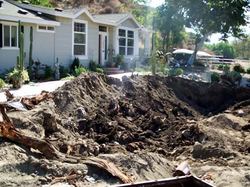 Ron knocked down 11 Sycamore tree's. These tree's had been there for over 25-30 years before us buying the property. It opened up the whole front yard and now could see the house.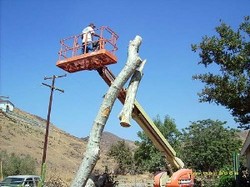 Ron working hard on the tree cutting. It took a whole weekend to knock down 11 trees in the front yard. I'm glad they are gone.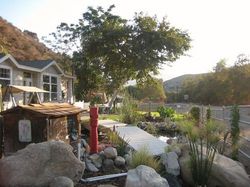 Looking at pond from the driveway. 2010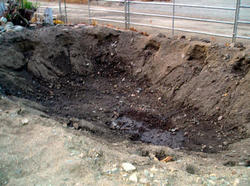 After we pulled out the roots to these trees, we were left with this big hole. A pond??....Maybe....hmmmm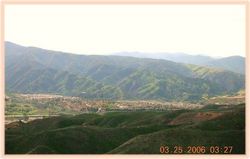 Our view up top our 20 acres. The city of Corona in our view and the Cleveland National Forest.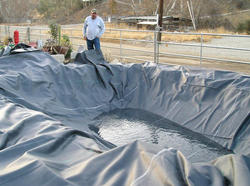 Putting the liner in and filling it up now.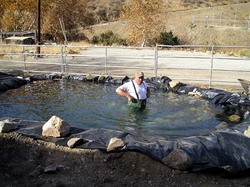 Ron in the pond. It's about 4 ft deep & cold !!!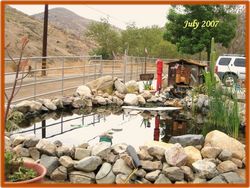 The pond before we put up the bridge Ron made for pond 2008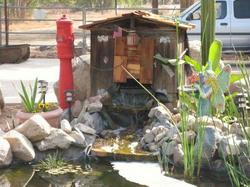 Our neighbors were throwing out this dog house, so I grabbed it and we put our pump inside to hide it and we put new wood shingles on it and I painted on the side of it, "Ron's Bait & Tackle Store" and I painted this fairy too.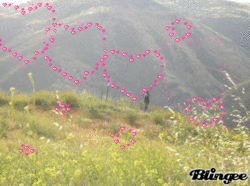 Ron standing on top of our property. This picture reminds me of the sound of music for some reason.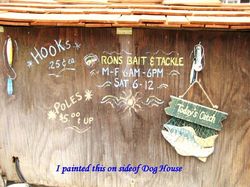 I painted this on side of the pump house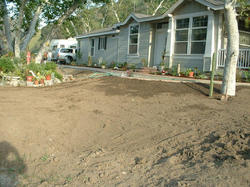 Now we need some grass I think.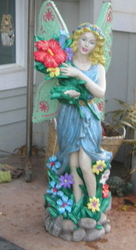 I painted this fairy and she sits by the pond pump house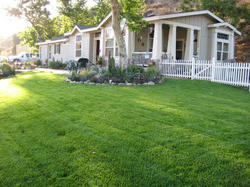 Is our grass green or what???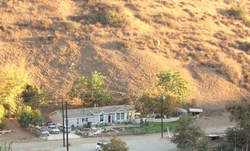 View of the house from across the street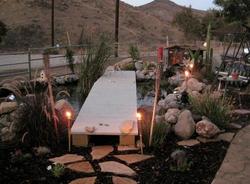 Our pond in the evening time 2009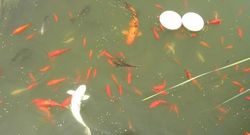 2 of our biggest koi in pond plus 100 more goldfish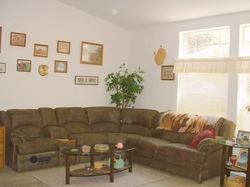 1/2 of the Livingroom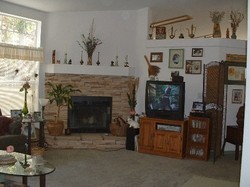 Other 1/2 of Livingroom with fire place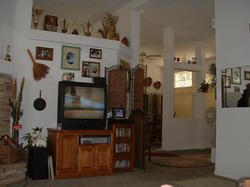 Sitting on the couch looking towards the front door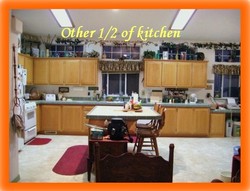 Left side of the kitchen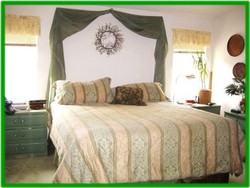 Master Bedroom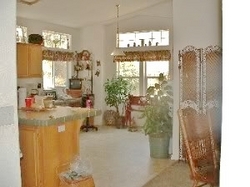 Right side of Kitchen
Our house today May 2010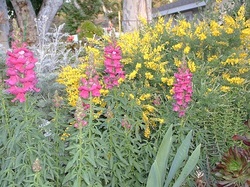 Part of my garden